The Micro, Small and Medium Enterprises Department, Government of Tamil Nadu introduced the scheme "Unemployed Youth Employment Generation Programme (UYEGP)" which aims to mitigate the unemployment problems of socially and economically weaker section of the society, particularly among the educated and unemployed to become self employed in their native places itself and to prevent the mass migration from rural areas to urban areas due to unemployment by setting up Service Business enterprises by availing loan up to the maximum Rs. 3 Lakhs respectively with subsidy assistance from the State Government up to 25% of the project cost (Maximum to a limit of Rs.1.25 Lakhs)
Eligibility to avail Loan under this scheme:
Any individual, above 18 years of age. Upper age limit for General category is 35 years and for Special category 45 years.
Minimum educational qualification is a pass in VIII standard.
The applicant shall be resident of the place for not less than 3 years.
The family income of the beneficiary shall not exceed Rs.1,50,000/- per annum.
Other Features of the scheme:
The District Task Force Committee headed by the General Manager, District Industries Centre, will select the beneficiaries through an interview process.
Entrepreneur Development Programme (EDP) training will be given to the beneficiaries for Seven days.
Repayment schedule and moratorium shall be as per the norms of the financial Institution.
For marketing support the concerned General Manager, District Industries Centre, will arrange Buyer Seller Meet, Exhibitions etc.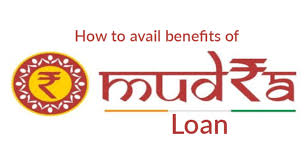 Benefits
The Mudra loan scheme offers credit facilities to micro and small enterprises engaged in income generation.
One of the key benefits of a Mudra loan is that borrowers are not required to provide security or collateral. Additionally, there are no processing charges on Mudra loans.
The credit facilities extended under the PMMY can be for any type of fund or non-fund based requirements. Hence, borrowers can use the Mudra loan scheme for a variety of purposes. The credit from Mudra loans can be used for term loans and overdraft facilities, or to apply for letters of credit and bank guarantees.
There is no minimum loan amount for Mudra loans.
There are three types of Mudra loans depending on the loan amount:
Shishu : Loans sanctioned under the PMMY scheme up to Rs.50000
Kishore : Loans sanctioned under the PMMY scheme from Rs.50001 up to Rs.5.00 lakh
Tarun : Loans sanctioned under the PMMY scheme Rs.5,00,001 up to Rs.10.00 lakh
While there is no minimum loan amount under the Mudra loan scheme, the maximum loan amount that can be taken under the PMMY is Rs.10 lakh.
Borrowers don't need to pay processing charges or offer collateral if they avail a Mudra loan
As per the PMMY scheme, the Mudra loan can not only be offered to enterprises in the non-farm sector but also can include those engaged in allied agricultural activities, such as horticulture and fisheries.
The interest rate on Mudra loans is determined by the Marginal Cost of Lending Rate or MCLR, which is calculated according to the RBI guidelines
All "Non farm enterprises"
under "Micro Enterprises" and "Small Enterprises" segment
engaged in "income generating activities"
engaged in "manufacturing, trading and services" and
whose "credit needs are up to Rs.10.00 lacs"
Now allied agriculture activities have also been included under PMMY scheme w.e.f. 01.04.2016.
| Limits | Micro Enterprises | Small Enterprises |
| --- | --- | --- |
| Up to Rs.50000/- | MCLR+SP | (MCLR+SP)+0.50% |
| Above Rs.50000/- to Rs.2.00 lacs | (MCLR+SP)+0.50% | (MCLR+SP)+0.70% |
| Above Rs.2.00 lacs to Rs.10.00 lacs | (MCLR+SP)+0.70% | (MCLR+SP)+0.85% |
Processing Charges : Nil